You are here
Content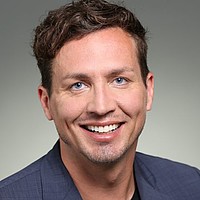 The Department of Pediatric Surgery at University Hospital Mannheim of Heidelberg University (UMM) provides general and specialized surgical services to infants, children, and adolescents suffering from a range of conditions.
Caring for an average of 4000 outpatients and performing more than 3000 operative procedures each year, the Pediatric Surgery department at the UMM is one of the largest in the world.
Professor Dr. Michael Boettcher and his team treat:
more than 400 cases of thoracic and abdominal congenital malformations annually, such as congenital diaphragmatic hernias, esophageal atresia, and anorectal malformations,
more than 400 urological malformations, including cloacae, sinus urogenitalis, bladder exstrophies, as well as
more than 300 hand surgery cases, such as lobster-claw or -feet congenital malformations.
Our Team takes pride in understanding the needs of both you and your child. Therefore, we work closely with you to design a treatment plan appropriate to your child's condition and unique circumstances. We are constantly engaged in basic and leading edge clinical research in order to develop new strategies for diagnosing and treating various conditions.
Experts in pediatric surgery
Our pediatric surgeons and their support teams aim to foster an environment where all patients feel in safe hands. Together with UMM's highly trained pediatric anesthesiologists, we approach every procedure with the unique consideration required for pediatric patients.
Due to the high level of specialization, we offer many procedures as minimal-invasive surgery, including robotic-assistance. With respect to recovery, the UMM has two standard wards, as well as a pediatric intensive care unit, which includes one of the largest extracorporeal membrane oxygenation (ECMO) programs in the world.
Context Column
About the International Patient Office