You are here
Content
In addition to patients with newly diagnosed disease, patients who are already undergoing external treatment can also apply for a second opinion at our neurooncology center. Appointments for consultations can be arranged by telephone or e-mail. For this we need information about you, your illness and, if necessary, information about which examinations and treatments have already been carried out. On the basis of the information you provide, we will offer you an appointment in our consultation hours as soon as possible.
You can send us the previous examination results, such as current doctor's letters as well as pathological and radiological findings and, if available, a current medication plan by email, fax or post. All images can be sent by mail on CD. Please bring a current referral to the appointment itself.
Email ipo@remove-this.umm.de
Fax +49 621/383-733867
Postal address:
Universitätsklinikum Mannheim GmbH
International Patient Office
Theodor-Kutzer-Ufer 1-3
68167 Mannheim
Germany
Context Column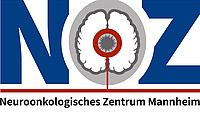 About the International Patient Office
Certified by the German Cancer Society e.V.